[L-PROJECT] WHY ARTS CAN BE EXPENSIVE? -DIGGING DEEPER INTO WHAT IS THE PRICE DETERMINATION FACTORS?
Updated: Nov 25, 2021
An animated meme of a cat flying through the sky while leaving a rainbow trail named "Nyan Cat" was sold for USD 590,000 at a digital auction on February 19, 2021. This animation has been around in the digital world since 2011 and has been in the hands of the artist, Christopher Torres until an anonymous buyer finally bought it at a digital auction house. Since 2020, the demand and trend in buying digital art through cryptocurrencies are soaring high. Purchasing art using digital currencies are become common these days.

Many of you may think this article will discuss the cryptocurrency transactions behind the auction bidding at that digital auction house. Nope! This article does not talk about that kind of discussion, even though NFT or Non-Fungible Token is indeed an exciting topic in the digital market these days. Purchasing using digital currencies has been favored by many; digital artworks over USD10,000 have been sold online.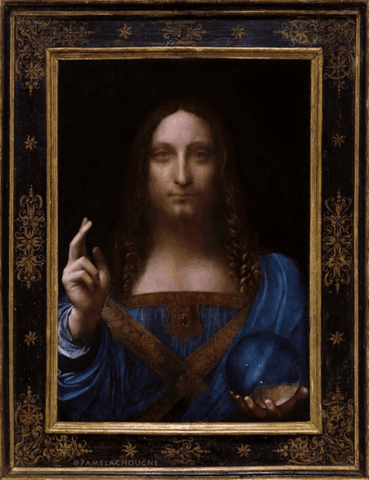 Still, the value of artworks in the physical market are no less than the digital. Salvator Mundi, a work of art by Leonardo Da Vinci, was sold at an auction by Christie's auction house in 2017 for $ 450.3 million. That makes this painting is the most expensive painting ever sold in auction history worldwide.
THE QUESTION IS, WHERE ARE THE PRICES COME FROM?
Artworks often raise questions for those not used to it, such as why painting can be expensive. What are the following factors? Can the artworks in my house be that expensive? What affects the price of the artwork out there? How could a work of art on a digital platform sell billions, or how could someone's painting sell for over a billion US Dollars at an auction?
The pricing of artwork may not be confused with the pricing of gold, stock, or wholesale goods found in many world markets. Even so, determining the value of an artwork can be based on a collective agreement between art operators (curators, galleries, auction houses, etc.) by considering various factors.
The historical value and the p